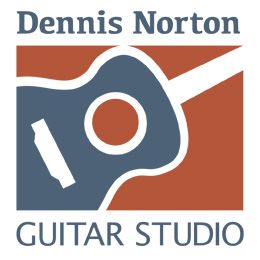 Dennis Norton Gutar Studio
General Information
5545 N. Oak Trafficway Suite 25B
KCMO 64118
Text or voicemail: 816-536-3427
Email: dennisnortonmusic@gmail.com
Lesson rates and policies:
$90 per month (4 lessons @ $22.50 per lesson)
Payment is to be made at the first lesson of each month.
You may pay by Venmo, PayPal, CashApp, credit/debit cards, check or cash (exact change).
We will have four lessons per month. In the event of a five week month, we will take one of those weeks off (at Dennis' discretion). This means your monthly lesson rate will always be the same and that you'll occasionally get a one week break from lessons.
If you must miss a lesson, please notify me by email or text message before your lesson time. I will make every effort to reschedule a makeup for that lesson or make other arrangements.
If I miss a lesson, you will be notified in advance and you will not be charged for that lesson. In the event that you had previously paid for a lesson that I had to cancel, it will be credited toward the next month's lesson fee.
You may choose either in studio or online lessons. Online lessons are provided using the Skype or Zoom platforms.
Your lessons will include exploring the following areas:
Technique- exercises and scales designed to build strength
Theory- how music is put together and learning the fingerboard
Chord Forms-fingerings for chord shapes
Scale Forms-fingerings for scale forms
Chords and Strums-common schrods and strum patterns
Practical Application-learn to play songs you would like to learn
Aptitude: "How long will it take for me to learn to play the guitar?"
Every student has a different aptitude and will progress at a different rate.The more time you invest, the faster you will progress. After a few weeks of building a foundation, most students are playing simple songs.
Basics: Putting first things first.
The first few weeks we will learn the basic technique of playing the guitar.
You will play easy exercises that will build up strength and coordination in your hands.
Commitment: "How much should I practice?"
A student that is new to the guitar should commit to practice around twenty minutes a day. This amount of time should increase as the student progresses. Students who already play should practice around 30 minutes a day on assigned material. All students should play as much as possible.
Desire: You gotta want it! A strong desire to play the guitar is a prerequisite to success. You can learn to play if you really want to. Desire can help overcome adversity.
Expectations
Consistent practice and weekly lessons are essential for growth. Thirty minutes every day is better than an hour every other day or two hours once a week. Find some time every day to practice and do all that you can to attend yourweekly lesson.
I'm looking forward to this musical journey with you!
Dennis Norton