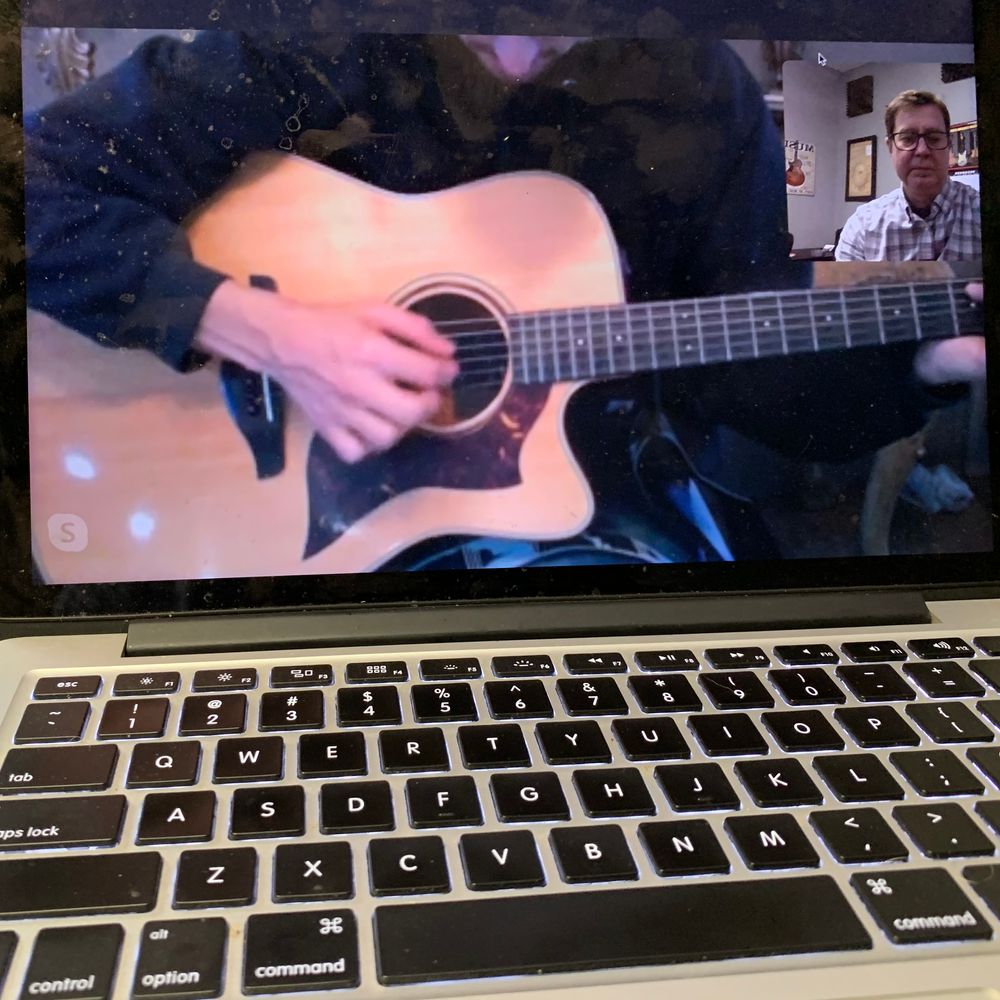 Skype Lessons
Geographical location is no longer a barrier for private instruction now that we have Skype and FaceTime. I gave my first Skype lesson during a snow storm in 2011. Since then I have taught lessons with students in Maryland, California, New Mexico, Alabama, Minnesota, Kansas, Washington DC and Poland.
Technology has certainly changed the way I teach over the years. When I quit playing the club scene and began teaching in 1997, the internet was small in comparison to today's version with it's abundance of information, blogs and facebook. Go back in time with me here: students in the '90's used to bring in cassette tapes with the songs they wanted to learn on them. Then they started to bring CD's and then they began to burn their own mixes on CDR's and next was the ipod or other mp3 player. Now we can "youtube" just about any song that my student's want to learn.
Click on the "Contact" page of this website and message me if you are interested in Skype or FaceTime lessons!!! I will reply with more information.